---
---
GymRat Professzionális személyi masszázs eszköz - Nem jutsz el a masszőrhöz?Állítható fokozatok,fájdalommentes élet!
Professional personal massage tool

A wireless, high-tech vibration massage device that helps increase mobility by relaxing sore and stiff muscles.
- Helps relieve muscle fatigue and stiffness
- Improves the range of motion
- It promotes circulation
- Accelerates warm-up and regeneration
- A lightweight device that can be easily used for self-massage and relaxation of the muscle bandage
Are you still suffering from these injuries? Do neck pain, shoulder pain, arm pain, and other aches cause discomfort and torture? You need this multifunction deviceMuscle deep relaxation Fascia electric massage device.
The most common are back pain, low back pain, fibromyalgia, arthritis, sciatica, etc. It is designed for her, so it provides a special relaxation and comfortable massage experience. Equipped with four massage heads that are suitable for most parts of the body, take effective care of your health. Enjoy the massage! Shape your body!
Key features:

● 4 massage heads, corresponding to a large part of the body, take 
effective care of your health
● 60Hz high frequency stimulation, activates muscles, stimulates blood
flow, significantly reduces muscle recovery time, relieves pain and 
relaxes from head to toe
● Increase the range of motion and improve the health of the body's 
soft tissues
● The unique soft massage head provides a comfortable massage 
experience while reducing bone damage
● The medium-term load lasts for 3 hours and can be used continuously 
for 20 minutes for a week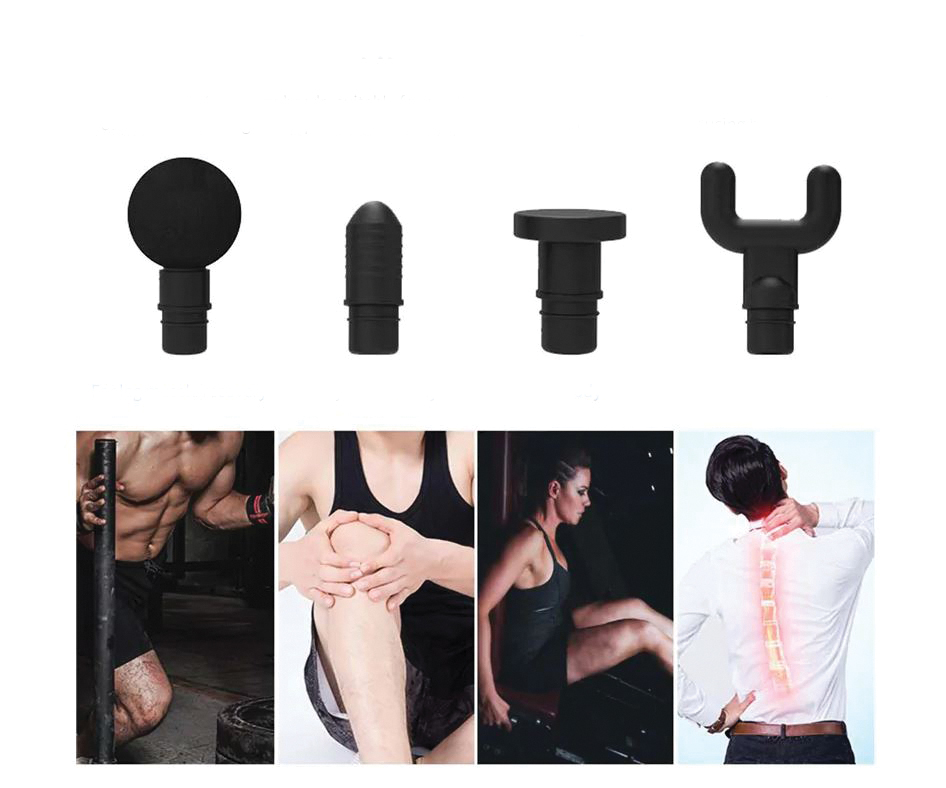 Specifications:
● Noise: Less than 60 dB
● Built-in 2500mAh Li-ion battery
● Working time: 2 - 3h
● Charging time: 120 minutes
● Input: AC 110 - 240 V, 30 - 53Hz
● Number of massage heads: 4
● Frequency: 1 speed, 1440 times / 2 speeds, 1920 times / 3 speeds, 2560 times
Technical description:

Technology Specifications and Features:
• Powerful, heavy-duty, quiet engine technology
• 3200 beats per minute thanks to 6 gears
• Rechargeable lithium-ion battery (up to 3 hours of use without a charger)
• 5 different interchangeable heads
• Lightweight (1.1 kg), ergonomic design